What Is Fleet Tracking?
Fleet tracking is the use of a vehicle tracking device and software to monitor and manage a fleet of vehicles. Through fleet tracking, a fleet manager or business owner can collect data on location and vehicle health.
Monitor, locate and recover your valuable fleet assets when they're on the road and off with GPS tracking. Asset trackers feature a ruggedized design and long battery life, suitable for outdoor use and harsh weather. Solar asset tracking devices are also available.
Productivity
Fleet Optimization
Sustainability
Compliance
Safety
Expandability
TracFleets Customer Portal
See your fleet at a glance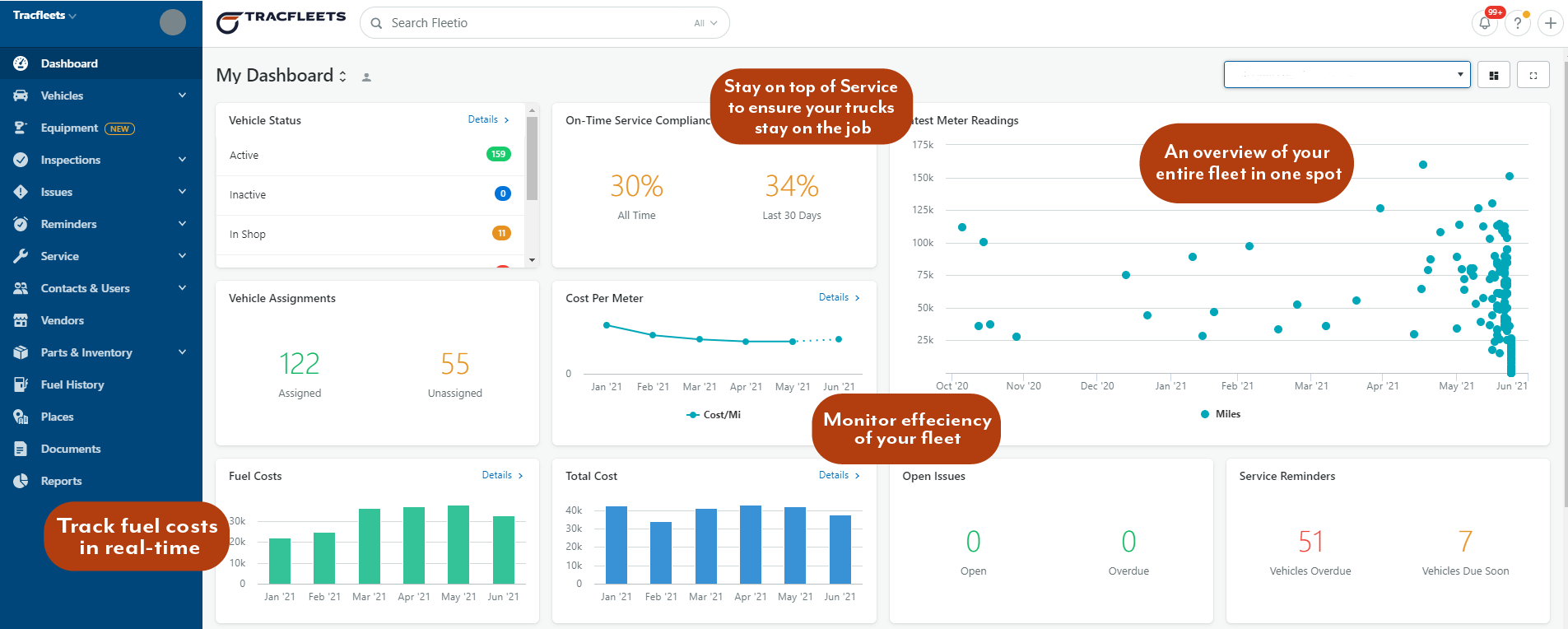 Our TracFleets Maintenance Program Provides:
TracFleets Service center locator
Locate the closest service centers with a number of filter capabilities.
24/7 fleet emergency roadside assistance
Keeping your drivers safe.
Payment solutions
Keep your drivers from ever having to pay out of their own pockets.
Itemized invoices
You can see exactly what went into your vehicle maintenance.
Price shopping and negotiation
We will find the most cost-effective fix on a major repair and decline unnecessary repairs.
Mileage reporting
Record current odometer readings and designate personal and business usage.
National Network
More than 36,000 trusted automotive service providers where we've secured the best parts prices and labor times. Need to use an out-of-network provider or already have a trusted service provider? No problem. We can work with the shop of your choice.
Maintenance schedules
View past and upcoming preventive service requirements as well as access to the full preventive maintenance schedule.
Safety and warranties are upheld
We will stay ahead of OEM Recall alerts, warranty coverage management, and pursuit of goodwill (post warranty compensation) from the manufacturer.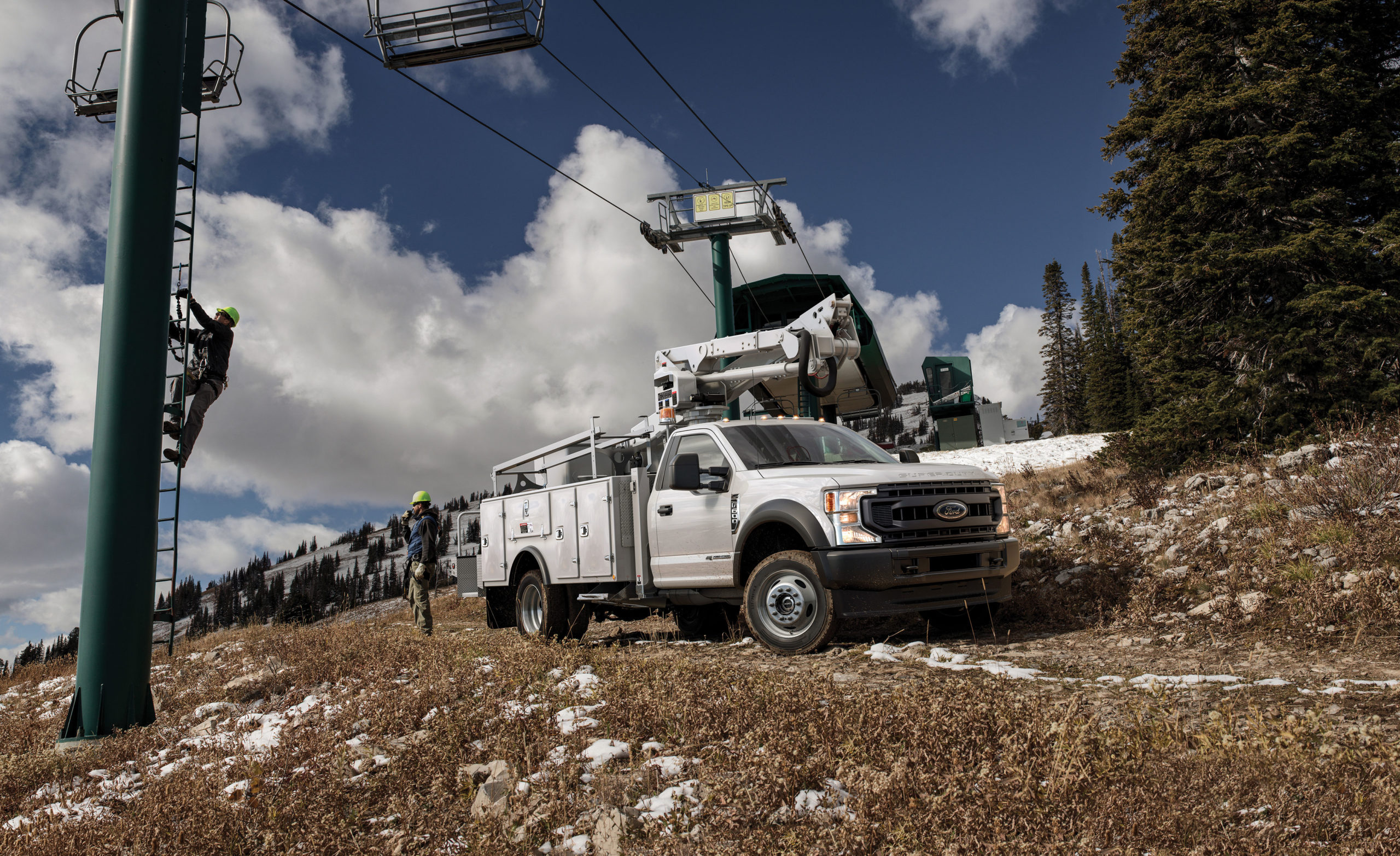 Compliance & Registration Management
Day One
You can't get on the road unless your vehicles are fully licensed, registered, and ready to work. OFS manages the initial documentation for you, and processes the licensing and compliance needs through our network of regulatory resources.
Renewals On Time
Getting your renewals in correctly and on time can be a drain on your resources. With our TRACFLEET software, OFS automatically tracks all expiration dates for your vehicles while our licensing professionals work in accordance with specific state guidelines, regulations and requirements. We then process the paperwork and send the new license plates or stickers, along with the current registration, directly to your drivers.
Eliminates need to reimburse drivers for registration expenses.
Offers consolidated reporting that allows for easy tracking and auditing.
Ensures that registration requirements in all 50 states are met.
Erases the need for drivers to stand in line at the DMV, where they are often turned away because of document requirements.
TRACFLEETS Fuel Maintenance Program
Manage your fuel costs, prevent fraud, reduce administrative tasks and control spending with fleet fuel cards.
Fuel is the second-largest expense of any fleet program, second only to asset depreciation. Considering fuel makes up nearly two-thirds of operating costs, it's vital that managers have the tools they need to help ensure that this critical part of their fleet is monitored closely. Although the actual price of fuel may be out of our control, we do have the ability to control how much fuel fleets are using by implementing sound practices for fuel management.
Fleet Fuel Cars give you:
More bang for your buck
Your fuel transactions directly integrate into the TracFleets software and get fuel data, quantifying your total cost of ownership.
Receive access to a direct customer service line access with WEX.
Save money with rebate opportunities and reports benchmarking fuel transactions.
Control over your money
Get cost-per-mile and miles-per-gallon analyses to inform how your vehicles are performing.
Set controls to restrict purchases by fuel limit, day, time, dollars, frequency or product.
Configure alerts that notify you of unauthorized purchases.
Manage your driver identification numbers and expenses to prevent unauthorized fueling.
$card['heading'] $card['list_items'] $card['heading'] $card['list_items']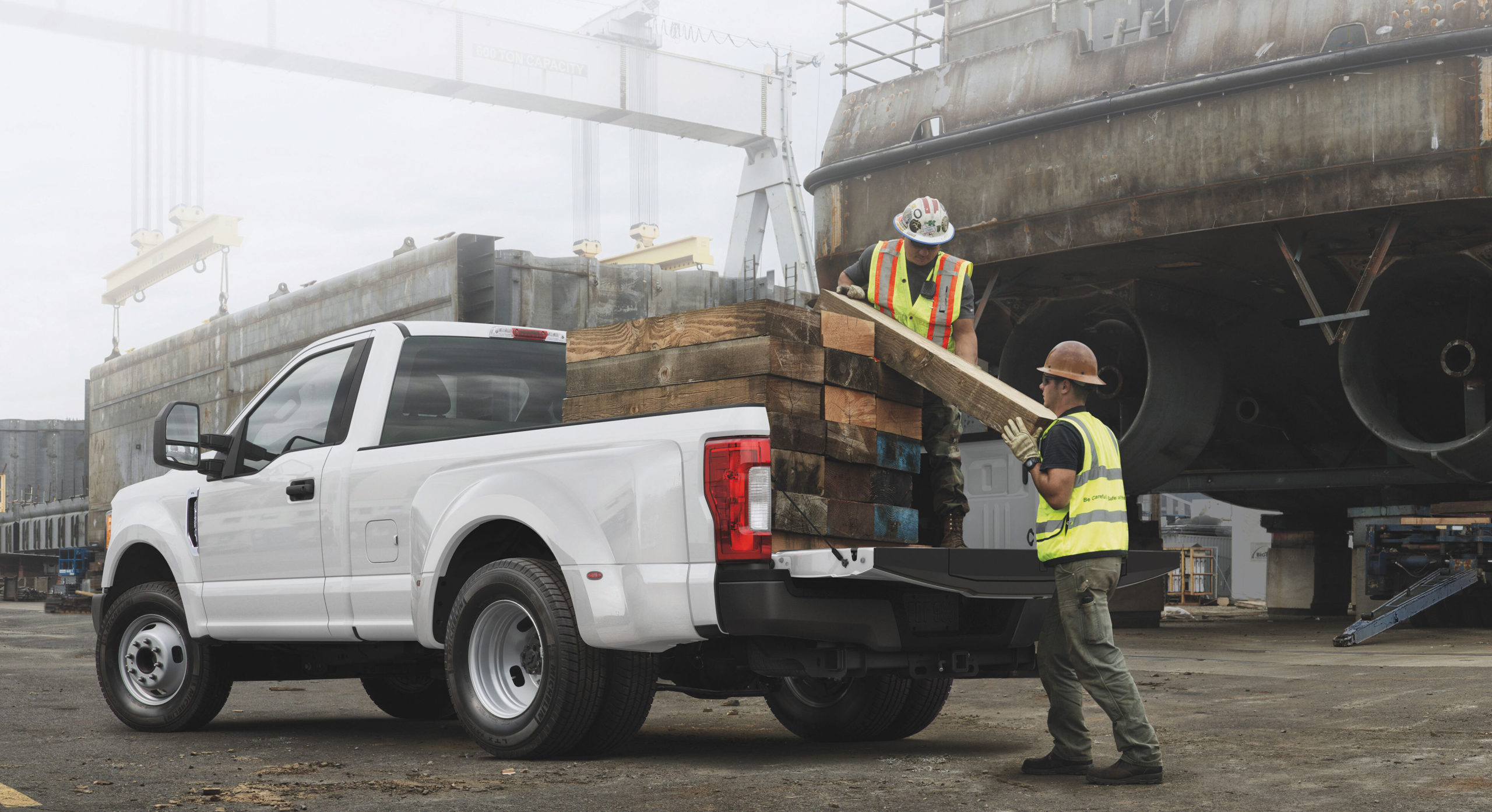 Fleet Operations Reporting
TRACFLEETS management software also enables users to calculate maintenance cost per vehicle, as well as their fleet's true total cost of ownership. Benchmarking maintenance costs across your fleet can ensure you aren't overspending while helping you make the best decisions for your fleet's future.
Configurable fleet maintenance reports are some of the most valuable tools you can leverage as a fleet manager. Generating reports to share with stakeholders provides a complete view of your fleet to help optimize financial allocation and improve your fleet.
Customer Portal includes:
All-time service cost by asset
Average mileage per day (utilization) by vehicle or group
Scheduled vs unscheduled maintenance
Downtime reports
Driver safety reports
Overdue maintenance reports
Audit trail of changes to all asset records (service, parts, issues, etc.)
Fleet Purchasing Program
After many years in the auto-remarketing business, we've cultivated relationships that last with the highest-performing auctions around the country and we have some of the highest gains to show for it. Here's what the fleet vehicle auction process looks like:

Step 1: Auction
We send your vehicle to the closest, best-performing auction in your region.

Step 2: Review
A dedicated team reviews the vehicles in person or through an online conditions report.

Step 3: Reconditioning
That team tells us what reconditioning the vehicle needs to maximize profit potential for you.

Step 4: Determine Floor Price
We review account market timing, geographic market differences and sales history and determine the more appropriate floor price to sell your vehicle.

Step 5: Representation
We personally represent your vehicle either in person or digitally.

Step 6: Selling Plan
If your vehicle doesn't meet the strategic floor price we set, we won't sell it — we'll list it digitally in between fleet vehicle auctions.
Driver Cameras
Reliable video evidence
Whether you need to gather facts about a collision, verify service, or ensure compliance, use video evidence from cloud-connected cameras to take action.
Save valuable time
Get fast access to the facts when you need it. Zero in on exactly what you need so you can get back to work;
Protect your drivers & your bottom line
Video evidence can provide you with indisputable truth, which could help you exonerate your drivers and maintain profits by saving money on insurance claims.
Contact Us
If you want to learn more about how we can manage your fleet, we are ready to talk.